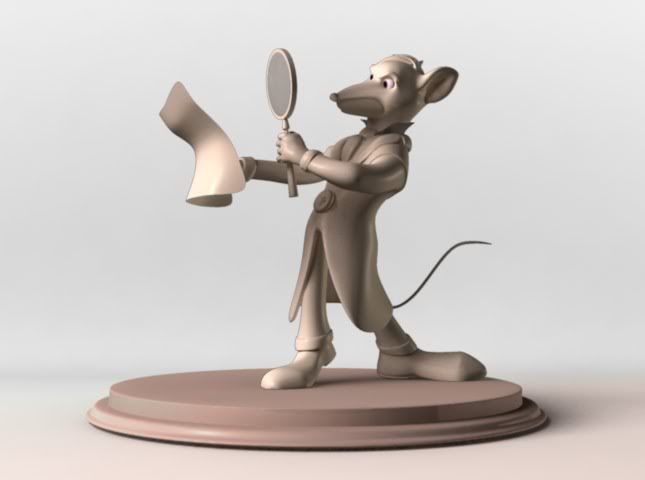 Details
Title: Basil of Baker Street 3D Model
Artist: Tyson Karl
Submitted to TGA: October 22, 2010
File Size: 20 KB
Image Size: 20 KB
Resolution: 645 x 480
Original viewing site: Animated Chicken Blog
Artist's Comments
This is Basil of Baker Street from Walt Disney's "The Great Mouse Detective." The program I used was Maya 2010 and I also used a com-positing software called Nuke.
Character and Design is Copyrighted by Walt Disney.