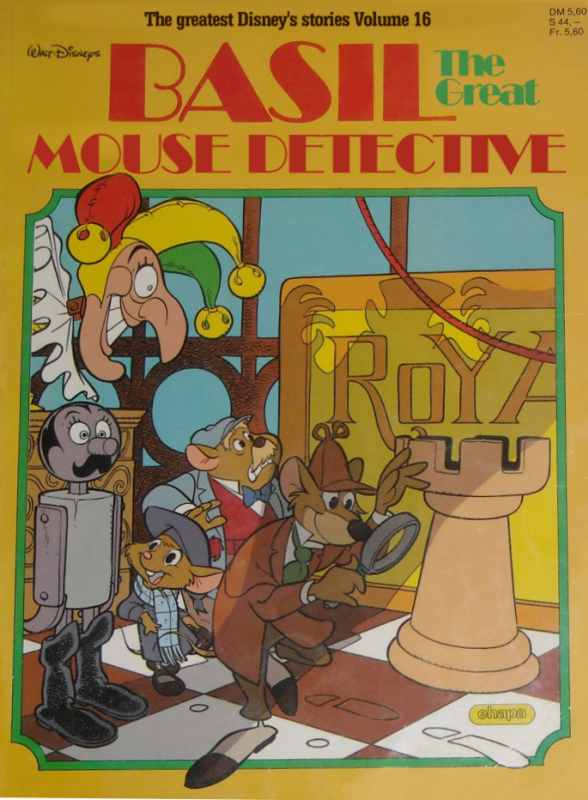 The following is four images of altered or deleted scenes found in the German comic book of
The Great Mouse Detective film. Translation to English assisted by Kat Siemaszko.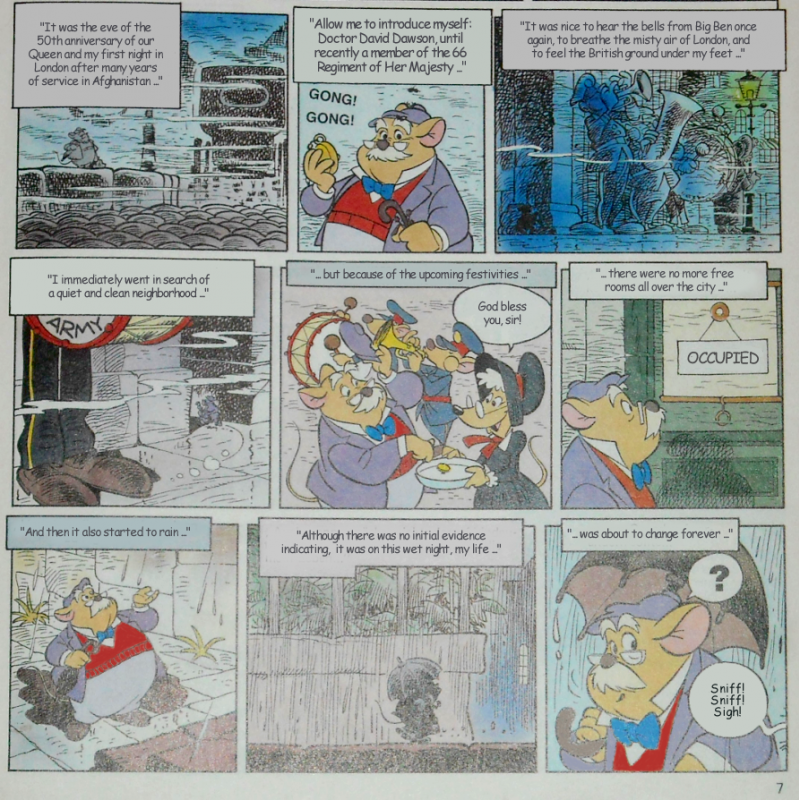 Dawson returns to London to find a room to let. The differences from the film is one, he's wearing his newsboy cap and blue coat
instead of his bowler hat and black coat, and two, he never encounters any musical bands or mice asking for donations on the street.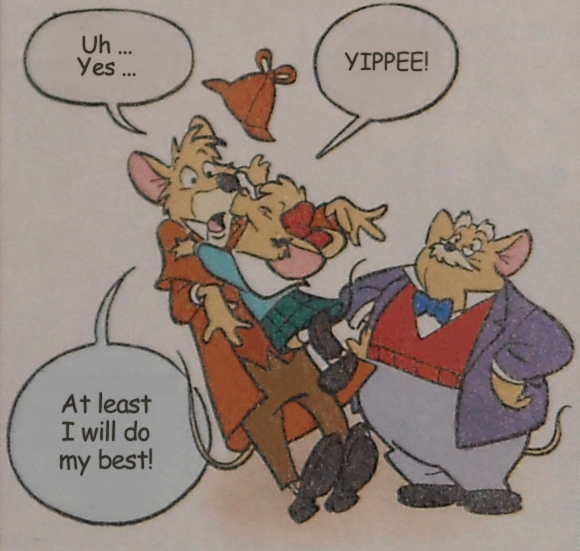 Olivia does pounce on Basil in the film when he tells her
he'll help look for her father, but it was a waist hug from behind.
Notice how Dawson is wearing his reading glasses here, too.


This is very different from the film. When Basil and Dawson escape from the mousetrap, the crash of the anvil causes Olivia's bottle to rattle
and pop open, sending her flying into Basil's free arm. He pulls the two together to pose for the camera, having them look shocked instead of smiling.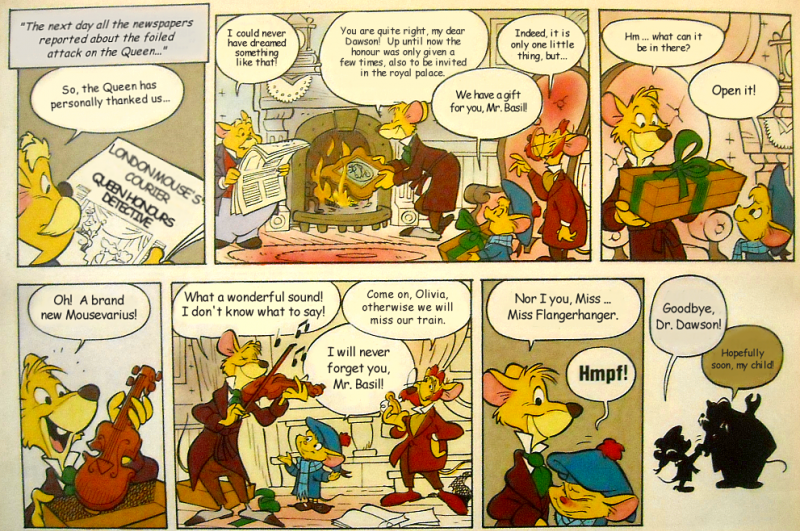 Basil throwing Ratigan's picture in the fire and the Flavershams giving him a new violin were both not in the film, but mentioned in the original script.
© 1986 The Walt Disney Company
The best Disney's stories are moved in community by PUBLISHING COMPANY EHAPA LTD, D-7022 to Leinfelden-real things 3, postal address 1215, 7000 Stuttgart 1, Egmont publishing company Ges.m.b. H., lane Tivoli 52, A-1120 Vienna, Egmont publishing company AG, Rotfluhstr. 67, CH-8702 Zollikon. Publisher: Adolf Kabatek; Chief Editorial Staff: Dorit Kinkel; Translation: Gudrun Smed; Printer: Kölnische Verlagsdruckerei GmbH, Cologne