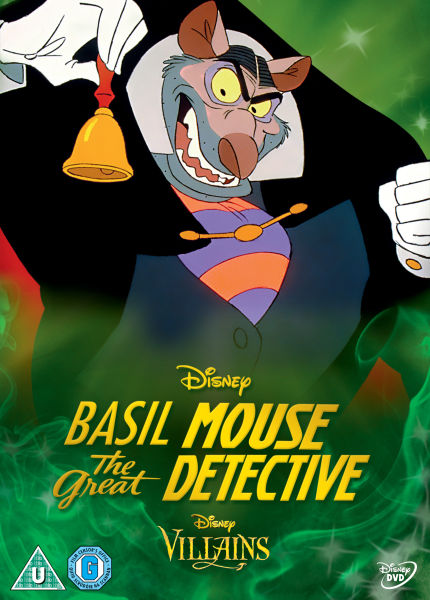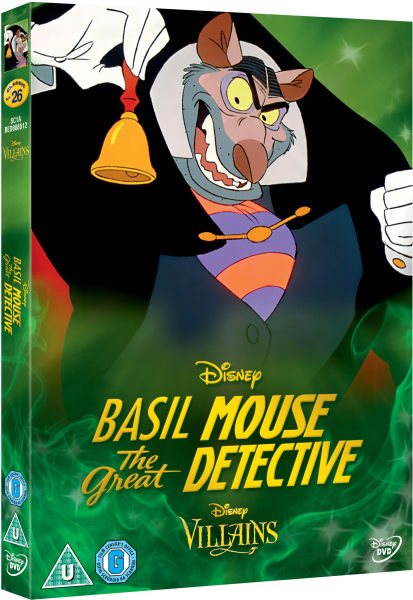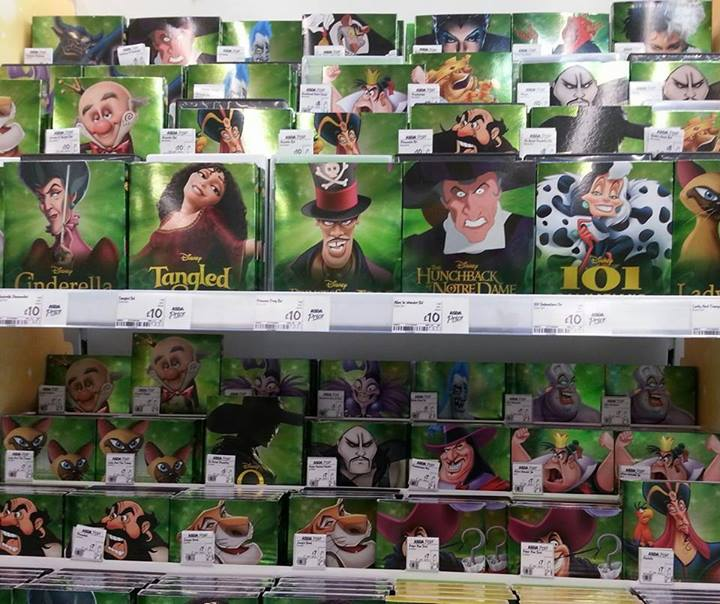 Photos courtesy of zavvi.com.
The third photo is from a friend finding the DVD's in a store in England.
Title: Basil, the Great Mouse Detective
Release date: June 2, 2014
Region Code: 2
Running time Approx: 71 minutes
Rated: G
Description (from Digital Spy): Disney has announced limited editions of many of its classic family movies, with unique artwork inspired by their villains. A total of 24 films - including The Jungle Book, Peter Pan, Aladdin and 101 Dalmatians - will be released with a premium metallic sleeve. Below is the full list of movies that are getting the artwork makeover:

1. The Jungle Book
2. Cinderella
3. The Little Mermaid
4. Peter Pan
5. 101 Dalmatians
6. Aladdin
7. Mulan
8. Wreck-It Ralph
9. Pinocchio
10. Tangled
11. Alice in Wonderland
12. The Princess and the Frog
13. Lady and the Tramp
14. Pocahontas
15. Fantasia
16. The Emperor's New Groove
17. Hercules
18. Robin Hood
19. The Black Cauldron
20. The Hunchback of Notre Dame
21. Basil the Great Mouse Detective
22. Enchanted
23. Oz the Great and Powerful
24. 101 Dalmatians (live action, DVD only)

Where can it be purchased: Any major retail store in the UK.
Copyright © 2014, Disney Enterprises Inc.