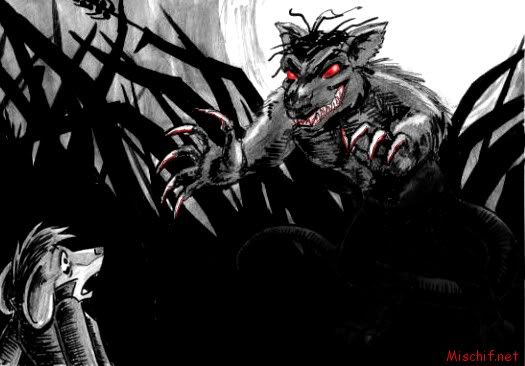 Details
Title: Mouse of the Baskervilles
Artist: Ickaimp
Submitted to TGA: October 8, 2010
File Size: 46.5 KB
Image Size: 46.5 KB
Resolution: 525×366
Original viewing site: deviantART
Artist's Comments
For the Spook_Me Halloween Fic-A-Thon. [link]

This year's prompt was 'Werewolf'. Was originally going to do Detective Conan, then I put the Great Mouse Detective movie in for background while writing.

And then came the big scene on top of Big Ben where Ratigan goes all 'Grr, Argh'.

Yeaaaaaaaaaaaaaaah. Totally had to write it.
Ficcage for the art can be read here: [link].