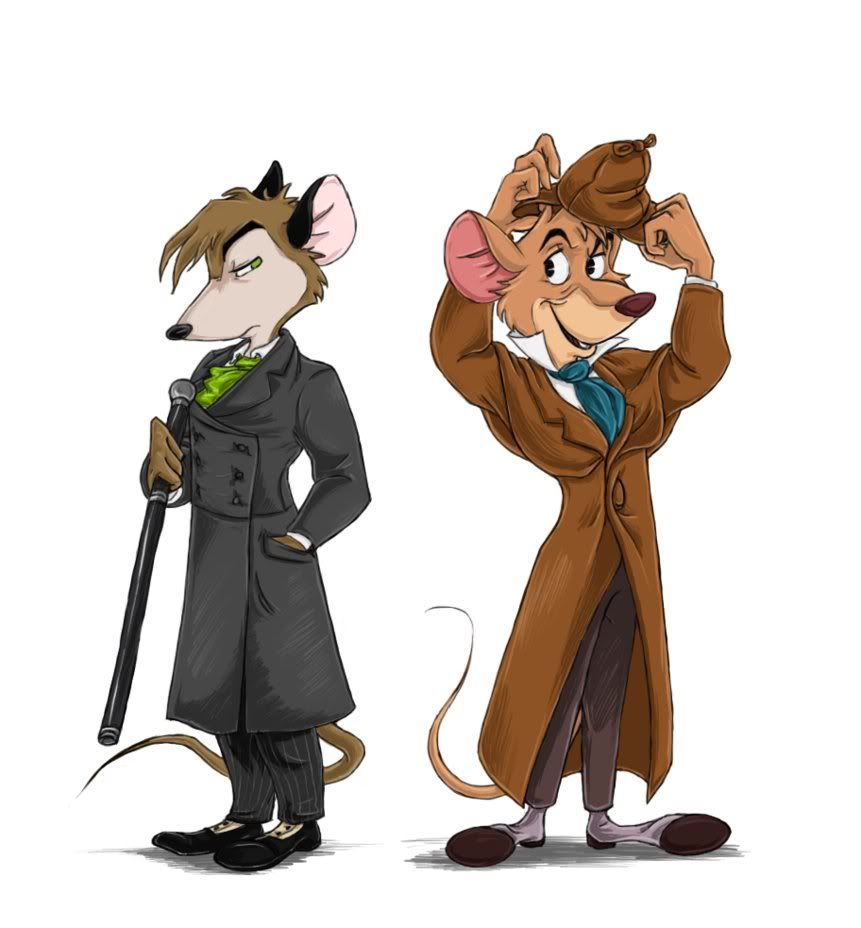 Details
Title: Mouse Detectives
Artist: TpT
Submitted to TGA: July 30, 2010
File Size: 430 KB
Image Size: 430 KB
Resolution: 912 x 983
Original viewing site: deviantART
Artist's Comments
One of the pictures I've been working on and one I've been wanting to get up for a long time. The Great Mouse Detective, Basil, and *Mlle-Relda's character Detective Inspector Clawes, because I adore him/them/mouse detectives.

Coloring style was spur of the moment and...I think it turned out alright. Also, I know Basil's hands are kinda big, but, uhm.