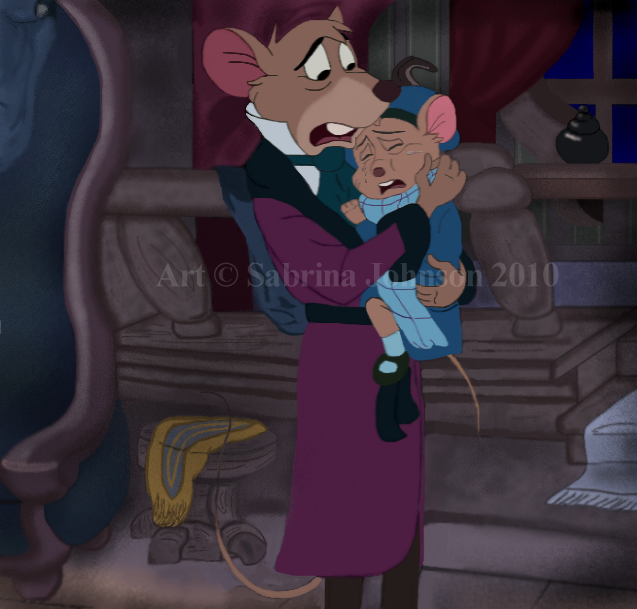 Details
Title: Need Comfort (b&w and colored)
Artist: Brina
Submitted to TGA: October 22, 2010
File Size: 217 KB (b&w) 546 KB (colored)
Image Size: 217 KB (b&w), 546 KB (colored)
Resolution: 637×609
Original viewing site: deviantART Original Sketch and Colored
Artist's Comments
This is a sketch I drew on September 30th after receiving very bad news from family members. It sparked me to draw a comfort scene through the characters of Basil and Olivia. I later colored it with digitally drawing a full background with just the mouse cursor. No photos were added in. I referenced a picture of Basil's flat as a guide. This drawing was not intended to disrespect either of the characters.