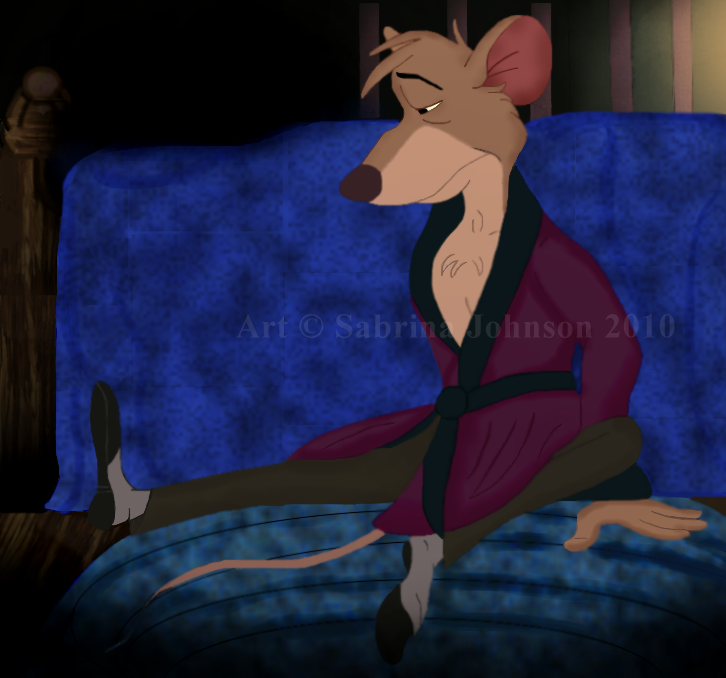 Details
Title: Sitting in Sorrow
Artist: Brina
Submitted to TGA: January 21, 2011
File Size: 634 KB
Image Size: 630 KB
Resolution: 726x678
Original viewing site: deviantART
Artist's Comments
This is a sketch I drew on January 9th of Basil sitting on the floor of his bedroom. I later colored it in CorelDRAW Photo Paint 8. Some fans tried to find out why Basil is in one of his dark moods, giving ideas such as he's upset over the death of Sherlock Holmes. Art usually reflects on what is happening to the artist in real life, and with it being a terrible and depressing month, I feel the same way as he does. Things got off to a very bad start at the beginning of the new year; I can only pray that they will get better as soon as possible. Thank you for viewing!